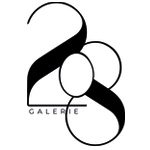 Galerie 208
Stefan Leo, Jean Prouvé, Martine Poppe, Bernard Frize, Fabrice Hyber, Arne Quinze, Brankica Zilovic, Gerard Kuijpers, Li Chevalier, Sung Hy Shin, Olivier Kosta-Thefaine, Piet Hein Eek, Léo Caillard, Benjamin Sabatier, Michael Pemberton, Martin Massé, Jean Philippe Duboscq, Zhu Hong.
 
Created in 2006 in the heart of Saint-Germain-des-Près, Galerie 208 presented its artists for 15 years in the classic and dedicated "white cube" space of the Parisian contemporary art gallery.
A professional in contemporary art, Patricia Chicheportiche has for several years combined multidisciplinary expertise as gallery owner, curator, art advisor and project director, which led her to imagine a new profession.
Today, it offers its customers a more personal and collaborative approach of privileged support for the constitution of a personalized collection.
This unprecedented project has emerged to meet the many requests and needs of art lovers, neophytes or beginners and experienced collectors. It is therefore not simply a question of selling works to a client, but of creating a unique, personal, harmonious collection, and thought out according to a well-defined process.
Contact
Address: 22 avenue Pierre 1er de Serbie, 75116 Paris / 198 avenue Victor Hugo, 75116 Paris (By appointment only)
Phone number: (+33) 1 42 50 30 24
Email: infos@galerie208.com
Website: www.galerie208.com
Artists / Artworks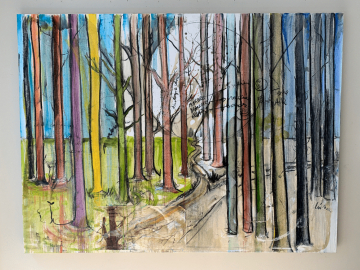 Fabrice Hyber
Oil, charcoal and resin on canvas - 200 x 150 cm
Olivier Kosta - Théfaine
Paysage de banlieue
Burnt paper - 100 x 120 cm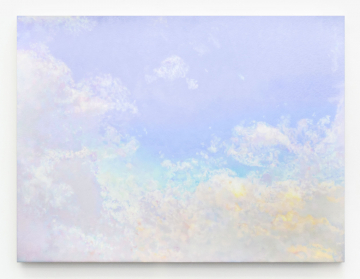 Martine Poppe
Everywhere, 2021
Oil on polyester restoration fabric - 160 x 213 cm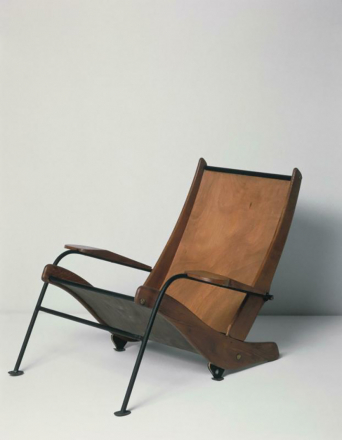 Jean Prouvé
Kangaroo chair or "Visitor FV22"
Structure in painted steel tube - Seat in plywood - Armrests in solid oak
76 x 83,5 x 103 cm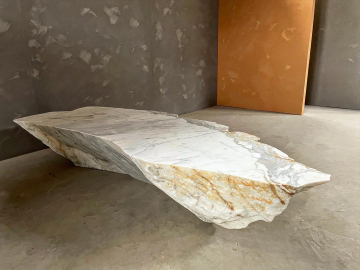 Gerard Kuijpers
Coffee Table XXL
Carrara White Marble - 34 x 200 x 75 cm