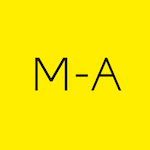 Galerie MAGNIN-A
MAGNIN-A is a contemporary art gallery founded in 2009 in Paris by André Magnin and directed by Philippe Boutté, both acknowledged experts in modern and contemporary African arts. Operating a strategy of talent discovery, the gallery represents both emerging and established artists, and works with passion and conviction to promote and represent them in the most important international fairs and exhibitions. 
André Magnin, independent curator since 1980, began his research into the contemporary art of non-Western cultures in 1986 for the historic exhibition Magiciens de la Terre, presented in 1989 at the Centre Georges Pompidou and at the Grande Halle de la Villette, of which he was deputy curator. He then engaged with the C.A.A.C. — The Pigozzi Collection to establish the most important collection of contemporary African arts in the world. There, he remained artistic director for the next 20 years, spending his time between the African and European continents. 
Since 1991, André Magnin has made numerous African artists better known to the international public through multiple group and solo exhibitions in the most prominent global institutions (for the most recent being: Beauté Congo— 1926-2015 — Congo Kitoko and Malick Sidibé — Mali Twist at the Fondation Cartier Pour l'Art Contemporain; Alpha Crucis at Alstrup Fearnley Museum etc.). He is also an artistic advisor for exhibitions such as Art/Afrique: Le Nouvel Atelier at Fondation Louis Vuitton (2017) ; Bodys Isek Kingelez — City Dreams (2017) & Frédéric Bruly Bouabré — World Unbound (2022) at MoMA, New York.
Artists / Artworks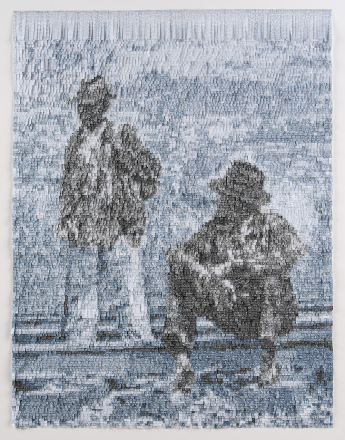 Nathalie Boutté
Les chemins de traverse, 2021 
Japanese paper and ink - 83 x 63 cm
Omar Victor Diop
Allegoria 7, 2021
Pigment inkjet printing
on Canson Infinity Arches 88 paper - 100 x 100 cm
Edition of 5 + 1 artist's proof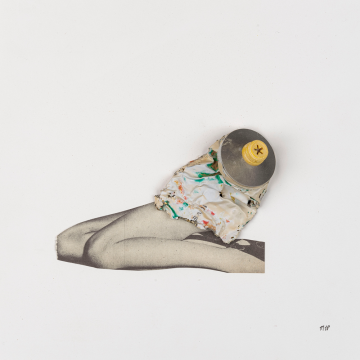 Marcel Miracle
Untitled (Woman's legs and glue tube body), 2018
Collage on cardboard paper - 24 x 24 cm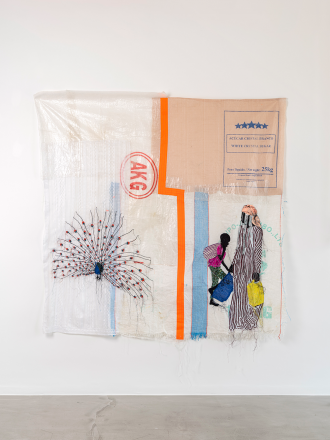 Ana Silva
Agua 042, 2021
Woven plastic bag, lace, embroidery - 170 x 170 cm