Galerie Rabouan Moussion
In 1989, Jaqueline Rabouan Moussion opened a gallery Vieille du Temple street in Paris and showed artists such as Hervé Télémaque, Jean Degottex, Valie Export, Otto Muehl, Sandy Skoglund and Oleg Kulik. In 2015, the gallery inaugurated a new space on Pastourelle street with a personal exhibition by Erwin Olaf "Waiting". The artist and the gallery were partners of the Nuit Blanche for the 2016 edition with a creation on the theme of the Dream of Polyphile, on a proposal by Jean de Loisy.
Since its creation, the gallery has favored an exploratory approach on stage towards emerging women, drawing its energy between subculture and political engagement. Thus, artists represented since their debut and now encouraged by institutions (Hervé Télémaque, Erwin Olaf, Oleg Kulik) rub shoulders with the creations of young talents and established artists.
Artists / Artworks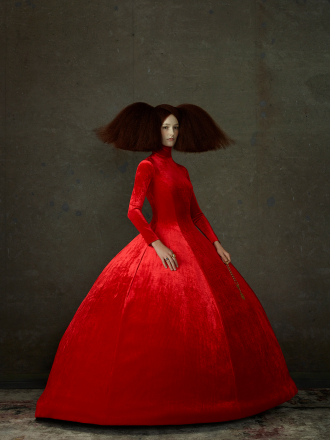 Erwin Olaf
Felipe II, Balenciaga, 2019
Fuji Chrystal Archive Digital Paper - 160 x 120 cm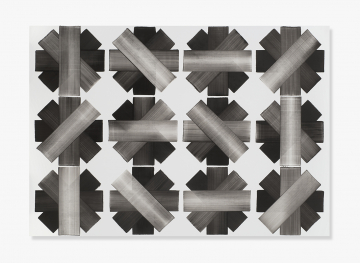 Guillaume Durrieu
Untitled, 2022
Oil on canvas - 124 x 180 cm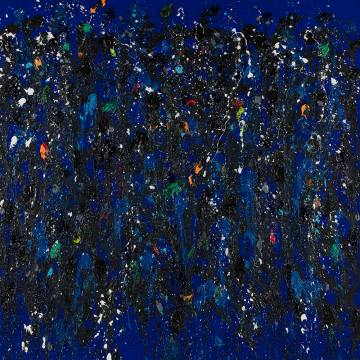 JonOne
Four Seasons, 2020
Oil on canvas - 180 x 180 cm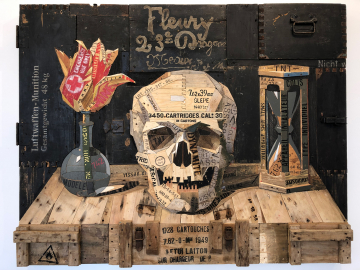 Dimitri Tsykalov
  Memento Mori, 2019
Assembly of ammunition boxes - 114 x 150,5 x 8,5 cm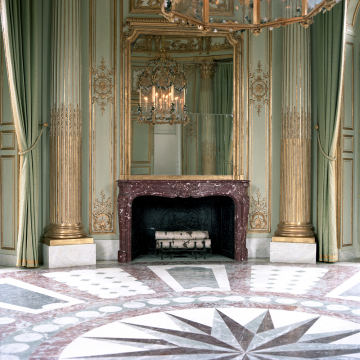 Claire Adelfang
Pavillon français - Intérieur II, 2022
Photography in colour, analogue - 136 x 136 cm