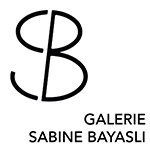 Galerie Sabine Bayasli
Sabine Bayasli Gallery is a contemporary art gallery, founded in 1978 in the 9th arrondissement in Paris. It has been present since the end of 2019 in the Marais, rue du Temple.
We have started the 2020s with new collaborations, French and international (Poland, Japan, Canada, Germany, Switzerland, Italy), betting on emerging artists as well as on our historical artists. The areas of intervention of our artists are painting, drawing, and sculpture in an essentially figurative style, rich in color, and narrative.
The gallery endeavors to defend the work of figurative artists that it represents and to make discover the work of new artists within the framework of collective exhibitions, without setting itself a restrictive guideline, preferring to work with artistic favorites and humans than to respond to passing and uniform fads.
Particularly recognized for her support of the emerging scene, she represents Clément Reinaud (France), Karolina Orzelek (Poland), Lena (Germany), Anne Cécile Surga (France), Kaichun Wang (China), Clara Bryon (France), Julien Deprez (France), Ayako David Kawauchi (Japan), Johann Rivat (France), Magdalena Lamri (France).
Artists / Artworks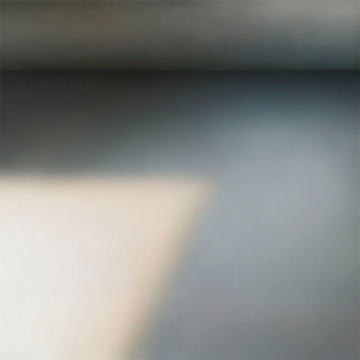 © Cara Bryon Courtesy Galerie Sabine Bayasli
Clara Bryon
19h16, 2020
Oil on canvas - 80 x 80 cm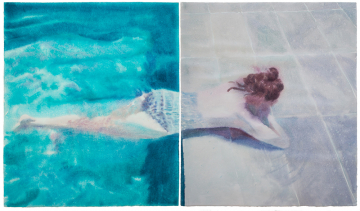 © Thomas Lesigne Courtesy Galerie Sabine Bayasli
Thomas Lesigne
  Untitled, 2021
Watercolour on paper, signed on the back
113 x 65 cm (Diptych: 2 x 56,5 x 65 cm)
© Clément Reinaud Courtesy Galerie Sabine Bayasli
Clément Reinaud
Floor 2, 2022
Acrylic on canvas - 89 x 116 cm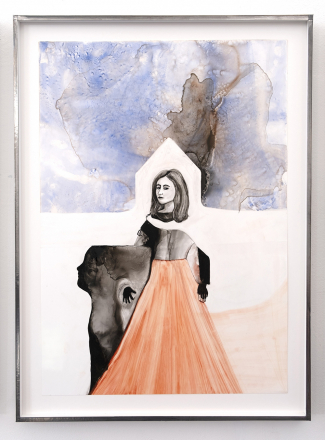 © Alice Gauthier Courtesy Galerie Sabine Bayasli
Alice Gauthier
Enlassés, 2022
Watercolour and gouache on paper - 48 x 34 cm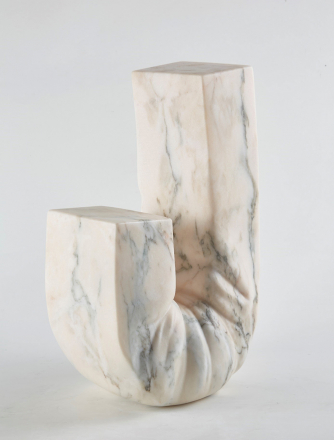 © Anne-Cécile Surga Courtesy Galerie Sabine Bayasli
Anne-Cécile Surga
2021
Pink marble from Portugal - 47 x 28 x 21 cm