Maison Galerie Laurence Pustetto

Maison Galerie Laurence Pustetto
Until 2021, Laurence Pustetto, directs the Atelier Pustetto in Paris. She participates in numerous collaborations for major luxury houses and institutions as a scenographer and artistic director. It weaves close ties there with art and rare craftsmanship.
A long-time collector, the project of a gallery house has become obvious in her professional career, and the opportunity to create a place where all her passions come to life.
Passion for the artists she loves and defends. Passion for the staging of designer works and furniture, or found and restored. Passion for artistic craftsmanship and handwork, border between technical know-how and artistic expression. Passion for architecture, everyday spaces and their uses, the way of living in them, bringing them to life and receiving people there.
Thus was born the Maison Galerie Laurence Pustetto in Libourne. A place of artistic effervescence, where artists are presented as "revealers, passers, carriers of light, making visible what we do not see or that we no longer see. »
This unique place dedicated to art, crafts and design, is a showcase for defending contemporary artists and craftsmen (from the 1960s to the present day), whether confirmed or in the making.
This concept allows a perspective of their different expressions, embodied in stagings of works and furniture such as we can find in a collector's house. This dynamic makes it possible to put art back at the heart of everyday life.
Since its opening in 2020, the Maison Galerie Laurence Pustetto has succeeded in imposing an image of quality and high standards. Named among the 100 Women of French Culture in 2021, Laurence Pustetto continues this path of passion and high standards.
Artists / Artworks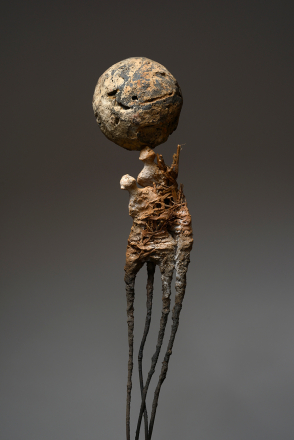 Marc Perez
Couple, 2017
Mixed media - H110 cm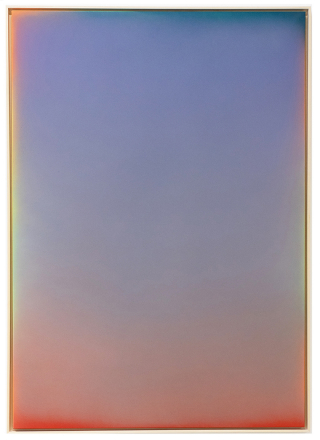 Arthur Hoffman
DIGITA 15, 2021
Acrylic and spray paint on canvas - 162 x 114 cm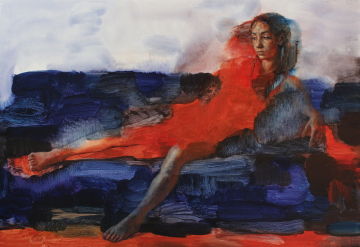 Lucie Geffré
Eau vive, 2021
Acrylic and oil on canvas - 100 x 146 cm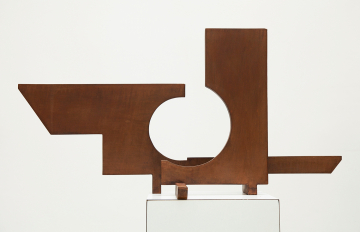 Marino di Teana
Dynamique Espace Mobilisé - Aile, EA 1/4
Creation: 1964 - Edition: 2000
Waxed patinated steel - H.37 x L. 75 x P. 28,5 cm