Valerius Gallery
Valerius Gallery highlights artistic practices by international and national emerging and mid-career artists in Luxembourg City Center.
We are committed to promoting new talents and investing long-term in their careers, acting as a mentor and coach but also an equal partner in a durable relationship. We aim to adopt an open approach to exhibition making that is led by deep passion allowing for an interesting dialogue between the works, the staff and the public. Each exhibition is carefully curated and includes all artistic disciplines, such as sculptures, paintings, installations, photography and digital art.
Valerius gallery was founded in 2017 by owner and long-time collector Gerard Valerius. For the interior design of the gallery, we focused from the start on vintage design furniture to give the gallery a specific and unique character.
Artists / Artworks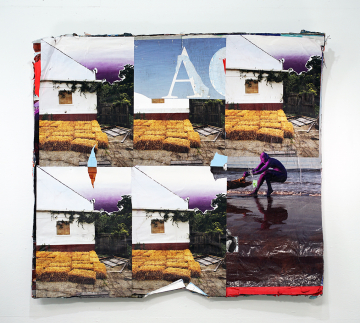 Eric Mangen
ACT 2, 2022
Mixed media on advertising posters - 160 x 160 cm 
Julien Saudubray
Watching #30, 2021
Oil and dry pastel on canvas - 320 x 200 cm - Diptych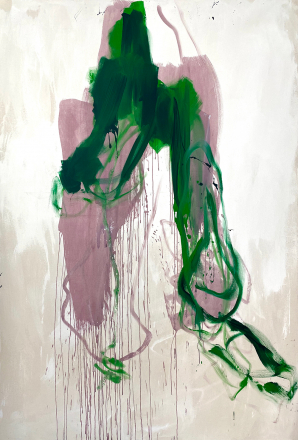 Monique Becker
Untitled, 2022
Acrylic and crayon on canvas - 250 x 170 cm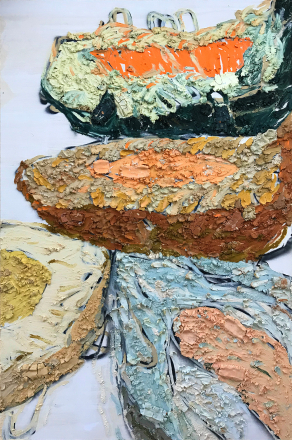 Natacha Mankowski
Crumbly and Clumsy, 2021
Linseed oil, pigments, wax, clay and marble powder from the Mount Pentelicus in Athens, Greece, on linen
200 x 130 cm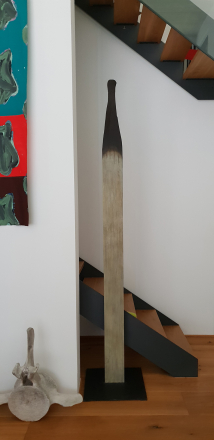 Raymond Hains
Allumette géante, 2005
Bronze - Edition 8 - 215 x 17 x 2 cm