The major partners of BAD+
Artsy, for the Love of Art.

Artsy envisions a future where everyone is moved by art every day.
To get there, they're expanding the art market to support more artists and art around the world.
As the leading marketplace to discover, buy, and sell fine art, Artsy believes that the process of buying art should be as brilliant as art itself. As BAD+ Main online partner, Artsy will contribute to digital fair international presence, and connect collectors with the artists and artworks they love.
Our partners Convelio and Turon Travel simplify your organization to come in Bordeaux: tailor-made services for booking your accommodation, transport and a fine art shipping plateform.
Turon Travel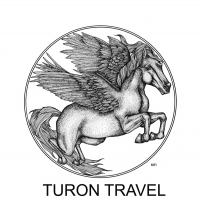 Turon Travel, official travel partner, offers a wide range of discounted hotel accommodations. They can also assist you with your transportation to BAD+.
Contact
Turon Travel, Inc.
31-10 37Avenue, Suite 200, Long Island City, NY 11101
Tél. : +1 212 925 54 53
Courriel : reservations@turontravel.com
Convelio

Convelio is a leading tech-led fine art shipping company. With offices in Paris, London and New York, Convelio specializes in the transport of fine art and collectible design and allows you to instantly book local and international shipments from their online platform.
Convelio has invested in technological and operational innovations to revolutionize fine art logistics with the goal of making the transport of your art and collectibles more efficient, secure and affordable.
How does it work?
They have developed an innovative algorithm that generates instant quotes, along with an end-to-end solution to cover the entire shipping process: from collection, soft-packing and crating, to insurance, freight, customs, and front-door or white-glove delivery with installation.
Through Convelio's dashboard, clients have access to white-label real-time tracking, shareable payment links, as well as their shipments history and all related documents. Convelio delivers on excellence, meeting industry standards for complex shipping demands unique to the art world.
artpress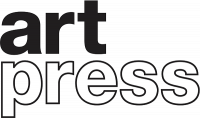 Bilingual French/English, artpress has been the international contemporary creation reference magazine for 50 years.
artpress offers its readers a unique editorial approach: linking the different forms of contemporary creation - plastic arts, literature, photography, video, cinema, digital arts, architecture, dance, theater, music, ... and putting them into perspective.
artpress takes a particular interest in young creation and the emerging contemporary scene and is behind the event "After school, artpress biennial for young artists".
Subscribe now and receive artpress in your mailbox!
Year paper edition & digital subscription for €75, i.e. €6.25 per month.
Contemporary Lynx Magazine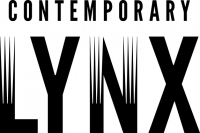 Contemporary Lynx is the international and independent magazine devoted to art, culture, photography, design and art collecting. With specially commissioned artwork, bespoke cover and a specific theme, it includes interviews with key figures in the art world and a range of insightful essays that debate current trends in arts.
The magazine is printed biannually on the premium paper with a special artistic cover and international distribution among others at the top art fairs worldwide. The first issue was launched in April 2015, following two online issues published in 2014. So far, we published twelve issues on thorough-researched topics such as: Aesthetics of the 90s, Migration, New Media Art, Art for All, Artificial Intelligence and Visionaries, Ecology, Trends in arts in 2050, Representation of Animals in Arts.
Subscribe now and receive:
Two issues of Contemporary Lynx with 15% discount over the cover price; 

10% discount in store and 30% discount on back issues; 

Our unique gift and cotton bag;

Delivery straight to your door.
RedCollectors

RedCollectors is an art advisory platform to discover artists and buy art easily and securely.
As a member of the fair committee and the BAD+ Boy and Girls Club, RedCollectors will help people who are interested to buy and collect art during the fair.
RedCollectors is also a database software for collectors to manage their inventory of artworks securely and privately.
Vignobles Jade - Teycheney family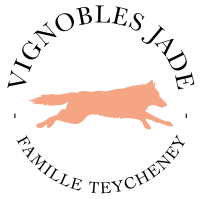 Near the city of Bordeaux, on the hillsides named Entre-Deux-Mers, Teycheney family has been running vineyards Château La Loubière since 1837. Vineyard 'name comes from Occitan, means "the wolve territory ".
By taking over the reins of the property from our parents and grandparents in 2015, we wanted to give new impetus to our production, by producing a rosé wine and a 100% white wine Sauvignon which in 2020 won a global accolade.
The "Loup de La Loubière" is a flowery and fruity wine, fresh and light, composed of 80% Merlot and 20% Cabernet Franc: it's the wine of the Sun and of festivities.
Certified High Environmental Value since 2018, our vineyard has been in organic conversion since 2020 with biodynamic tillage. Our Operations Director, Nicolas Géré, a specialist in biodynamics, is supported by consulting oenologists Jean-Claude and Jean-François Berrouet.
les œnologues conseils Jean-Claude et Jean-François Berrouet.
AOC Bordeaux and Bordeaux Supérieur

The largest vineyard of fine wines in the world
It represents more than half of the Girondin vineyard with 4 colors and 7 Appellations d'Origine Contrôlée.
7 good reasons to combine to love Bordeaux!
Meynaud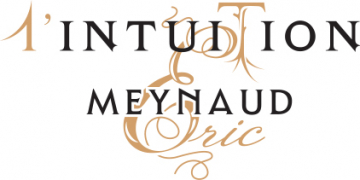 1'INTUITION speaks of its terroir, a place of history whose soul has been enriched through the ages. Its story is whispered to you with the sound of bubbles, and is expressed through its subtle flavours... This wine is composed of a blend of several grape varieties of which you will know nothing... it is a secret!
A wine for celebrations par excellence, we have dressed it up carefully, so that it accompanies convivial occasions and magical moments with elegance, but is equally suitable for non-anniversaries and good pretexts.
The origin of this wine lies in Éric Meynaud's desire to make a sparkling wine that is to his taste, balanced and pleasant to drink. To this end, Éric joined his 1'INTUITION and his mastery of blending. In addition to this bubbly, his experience has been honed in the elaboration of red, white and rosé Bordeaux wines, produced in our terroir in the south-east of the Gironde and regularly rewarded in various national and international competitions.