Find the program of the 2023 edition
MEETING ALL AUDIENCES
Art in the City
Reach out to audiences and inhabitants, and fosters considerations on the role of art and artists in the shaping of a city as a space for expression and collective construction.
The high quality of the 'Art in the city' programme, in association with all the cultural institutions of the City and Métropole and local châteaux, is thus a fundamental and integral element of BAD+.
A bold programme in the street, on the quays, in parks and on walls of the city, freely accessible to all.

In support of the event.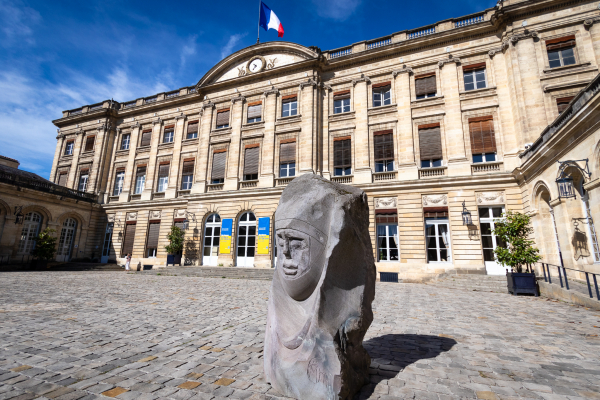 Sculpture from the Monumentales exhibition in the gardens of the town hall - Art dans la ville program during BAD+
Art in the Vineyards
There is something magical about a wine château: a magnificent setting, an architecture, a history. 
Where better than a château, a cellar or a vineyard to celebrate art in all its forms? 
A large number of Bordeaux wine estates (Château Smith Haut Lafitte, Château Chasse-Spleen, Château d'Arsac or Château Lynch-Bages, etc.) possess their own art collections, from contemporary masters to classical and local artists.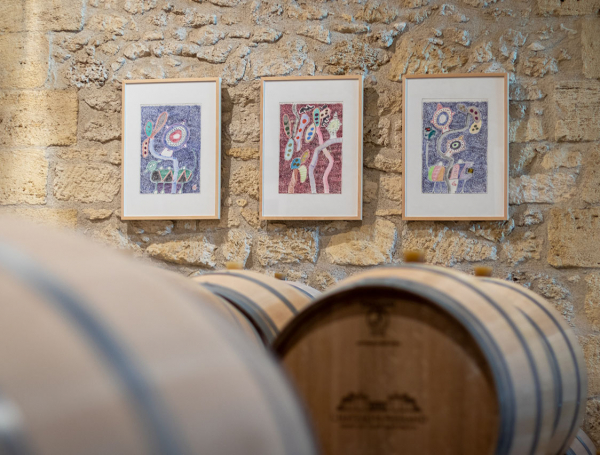 Exhibition at Château de Montferrand - Art in the wineyards program during BAD+
INTER-VIEWS
Experience has shown that the welcome afforded and the programme devoted to collectors and institutions has been a key factor in the success of major cultural events.
In association with its partners and various institutions, BAD+ is thus developing a vast programme of private visits and tours, brunches, evenings and dinner events, etc.
This programme will also provide:
A VIP & Protocol service (concierge service, lounges, official transport, etc.)

Special access to the event and institutions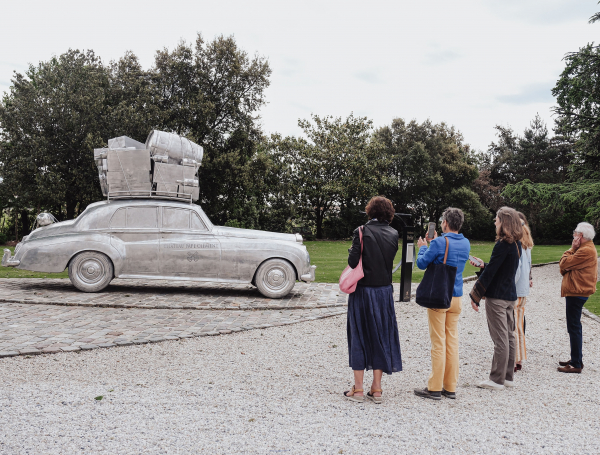 Exhibition in the gardens of Château Pape Clément - Entre'vues program during BAD+