MEETING ALL AUDIENCES
Art in the City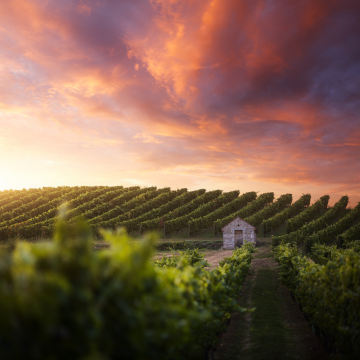 Reach out to audiences and inhabitants, and fosters considerations on the role of art and artists in the shaping of a city as a space for expression and collective construction.
The high quality of the 'Art in the city' programme, in association with all the cultural institutions of the City and Métropole and local châteaux, is thus a fundamental and integral element of BAD+.
A bold programme in the street, on the quays, in parks and on walls of the city, freely accessible to all.

In support of the event.
Art in the Vineyards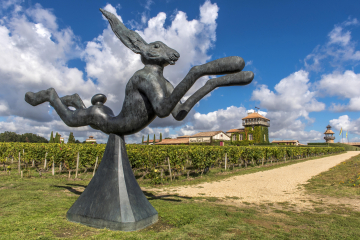 There is something magical about a wine château: a magnificent setting, an architecture, a history. 
Where better than a château, a cellar or a vineyard to celebrate art in all its forms? 
A large number of Bordeaux wine estates (Château Smith Haut Lafitte, Château Chasse-Spleen, Château d'Arsac or Château Lynch-Bages, etc.) possess their own art collections, from contemporary masters to classical and local artists.
INTER-VIEWS
Experience has shown that the welcome afforded and the programme devoted to collectors and institutions has been a key factor in the success of major cultural events.
In association with its partners and various institutions, BAD+ is thus developing a vast programme of private visits and tours, brunches, evenings and dinner events, etc.
This programme will also provide:
A VIP & Protocol service (concierge service, lounges, official transport, etc.)

Special access to the event and institutions
LAB+ 
A way of seeing, educating and transmitting
BAD+ combines the dynamics of the market with the vibrancy of a new laboratory, a think-tank and participative seminars, open to the general public as well as art lovers, artists and collectors.
Among the themes explored
BAD+ invites audiences to rethink art and its importance through open discussions and debates on what art means and how we see it.
Is art a new soft power?
The world of art is an international marketplace which combines private and public interests.
What leading role has France played historically in considering art and culture as an essential part of public policy for the preservation of the future of art and its facility of access? With its institutions, public and private collections, its public commissions, etc.
In a world which no longer erects cathedrals, countries the world over are building museums, and cultural tourism is becoming the most significant driver of economic growth on an international scale.
Public/private partnerships

Development of new museums

Development of new careers
The LAB+ rethinks the best scenarios for galleries and their indispensable evolution.  Open discussions, free of preconceptions, on the best practices, new approaches and new tools.
BAD+Girls/BAD+Boys The Club
A club to promote relationships between the art world and companies, both big and small, from CEOs to start-up pioneers.
The club aims to:
Raise awareness of the provisions of sponsorship laws that should be known by all company directors who are aficionados of contemporary art.

Facilitate the involvement of companies, both small and big, in supporting creation, allowing them to develop internal or external communication through art and culture.
The companies concerned are all those subject to corporation tax, including companies formed by self-employed professionals.
The Barnett law firm is a BAD+ partner, specialised for over 20 years in intellectual property, specifically for the art market. They will organise two breakfast conferences for registered members, followed by a private visit of BAD+. A dedicated area within the fair will be available to answer any question.
Barnett will also assist partners, galleries and exhibitors at BAD+ in all subjects connected to their legal issues and activities, covering tax-related topics : tax reduction and incentive mechanism in the "Aillagon" law from 1 August 2003), contractual relationships between actors in the art market (contracts between artists and galleries, public or private order contracts, loan contracts, etc.), various kinds of applicable VAT, as well as questions related to transfers of copyright, collective management and French incentive mechanisms such as "One Building / One Work" and the "1% for Art".
Full details of the program to be announced soon.