A woman knight of the Arts and Letters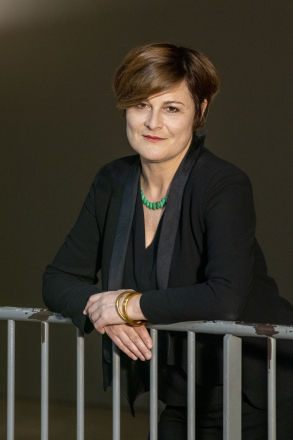 Appointed to head the CAPC museum of contemporary art in Bordeaux in 2019, Sandra Patron had been running the Mrac, a regional museum of contemporary art based in Sérignan in the Hérault since 2014.
She was a member of the acquisition commission of the Centre national des arts plastiques (Cnap) from 2013 to 2016, a member of the selection committee of the French Pavilion at the 2019 Venice Biennale, and a Knight of Arts and Letters.
Art and women in MusBA
Sophie Barthélémy took over the direction of the Musée des Beaux-arts de Bordeaux in 2014 after having been responsible for the collections of paintings of the XIX-XXth centuries at the Musée des Beaux-arts de Dijon for more than 10 years. There, she also curated numerous exhibitions. Among them: the retrospective devoted to François and Sophie Rude, recognized as being of national interest by the Ministry of Culture, and currently in Bordeaux a retrospective devoted to an icon of feminism: Rosa Bonheur.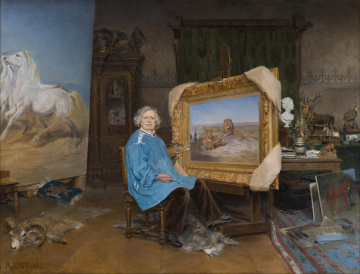 Design for women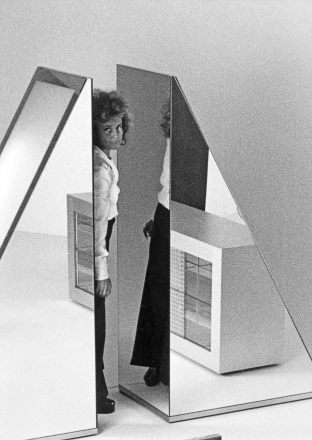 Curator of exhibitions at the Musée des Arts Décoratifs in Paris from 1999 to 2010, general curator of the International Design Biennial in Saint-Etienne in 2010, Constance Rubini has also directed numerous publications, including Azimuts, a design and research magazine.
She joined the management of madd-bordeaux in 2013 where the work of the Italian Nanda Vigo is currently being celebrated.
Make way for art and women with the Frac Nouvelle-Aquitaine Méca
Curator of exhibitions at the Centre national de la photographie and then at the Jeu de Paume, Claire Jacquet joined the Frac Aquitaine in 2007, which became Frac Nouvelle-Aquitaine MÉCA in 2019. In 2020, she launched the program "Vivantes!" : a series of exhibitions deployed on the regional territory taking as a theme the place of women in art.
An initiative born of an observation. If museums have less than 10% of women artists in their collection, this historical imbalance is now tending to reduce. Between 2013 and 2019, the share of works by women artists has indeed increased from 28 to 38% in the acquisitions of the Regional Funds of Contemporary Art.
At BAD+, art and women also express themselves in feminist struggles. This militant terrain meets the marginalized lesbian community with the South African photographer Zanele Muholi. The body becomes a political territory with the Franco-Moroccan Fatima Mazmouz who has transformed her carnal envelope into a vector of feminist and post-colonial reflections. This commitment is also found in the work of Marion Baruch and Angèle Etoundi Essamba from Cameroon, whose prolific work revolves around one constant: photographing African women beyond stereotypes. Find these artists and many others exhibited during the BAD+.